Ready Fitness will work in concert with your team to create the outcome you desire.
Equipment Brands
The choice of what equipment brands to carry is a vital one. Ready Fitness has selected only brands that place the highest standards on manufacturing quality and invest properly in the Research and Development of their lines. These brands help create the user experience that our clients expect and provide the functionality and aesthetics that help set our customers apart from their competition. We work with clients to select the right brand that offers the greatest value with regards to our client's budget.
Matrix is among the world's premier and fastest-growing commercial fitness brands, showing their strength in how they design equipment with 3 stakeholders in mind: the owner, the end-user, and the service technician.
Octane Fitness is known worldwide for making the absolute best elliptical machines. Committed to exceptional innovation, only Octane delivers award-winning cross trainers in the form of standing ellipticals, recumbent ellipticals and lateral machines.
Torque practices functional fitness — exercises built around common movements you utilize every day. With a focus on core stability, functional fitness helps you strengthen your body where you need it most so you can live life to the fullest.
Every club should be filled with equipment that's both beautiful and fun for members to use. Equipment needs to be attractive, low-maintenance and should improve facility appearance and increase safety. These needs are what guides Hampton's product innovations.
Spirit's focus has always been—and will continue to be—delivering a quality experience with their equipment. Spirit understands that their products are an investment and they design them to keep pace with your own long-term fitness goals. All of their products are produced in our ISO-certified factories for consistent quality.
SportsArt has been an industry leader in innovative design and manufacturing excellence since 1977. The company consistently seeks to advance industry standards, positioning itself as one of the most creative manufacturers of premium quality fitness equipment.
U.S. based, Inflight Fitness products are engineered to be durable and easy to use while providing great workouts. They are dedicated to designing and manufacturing the highest level of strength and endurance fitness equipment.
Since their inception nearly five decades ago, TuffStuff Fitness has become recognized worldwide as a leading manufacturer of high-quality commercial strength products. TuffStuff maintains one of the largest American production lines in the fitness industry.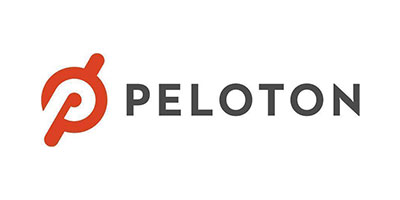 Peloton is dedicated to creating a cutting-edge fitness experience that makes working out exciting. Peloton delivers a fully engaging experience to make every workout effective, and the social connection to make every workout addicting.
SPRI Products, Inc. is the leading manufacturer and distributor of rubberized resistance exercise products. SPRI designs and produces innovative rubber resistance exercise products and has led the way in popularizing rubberized resistance workouts.
Today's exercise environments come in all sizes and styles but share a common goal – maximize space efficiently and exercise functionality. Equipment organization, safety, and traffic flow are important. GYM RAX® systems preserve space while activating others.
By combining virtual reality and fun competitive games, Expresso is a powerful motivator for people of all fitness levels, attracting new riders and keeping users engaged, improving, and loyal. Expresso Bikes are the gold standard in interactive exercise.
The Hydrow combines design-forward beauty with innovative technology. Its electromagnetic, computer-controlled drag system creates the ultra-smooth feel of being on the water.
TKO Strength & Performance was founded in 1996 by Garry Kurtz. TKO was first a boxing equipment company, but has since evolved into a health and fitness equipment manufacturing company. TKO now offers a variety of products.
Since its founding in 1981, TRUE has been built on two core guiding principles: Build the highest quality products and support them with superior service. Over the years, the fitness industry has changed, new markets have sprung up and the needs of our customers have evolved, but those principles remain constant.
Equipment Leasing
Ready Fitness, Inc. would like you to have an easy way to acquire our products. This is why we teamed up with a specialized financing company, Ascentium Capital. Ascentium offers affordable payment options and their 100% Financing Program enables you to include shipping, tax, and other soft costs. This makes acquiring a complete solution even easier. Ascentium Capital has also streamlined the finance process for Ready Fitness, Inc. clients. Here's how:
Fast. Flexible. Financing.
Financing, leasing and working capital loans (Up to $2.0 million)
Application-only up to $400,000
$0 down and low introductory payment options
Fast credit decisions & broad terms
Simple one-page finance document
Potential tax savings
About Ascentium Capital
Ascentium Capital, a division of Regions Bank, is an award-winning commercial lender. They offer fast and flexible business financing through a consultative approach. Your finance specialist will help develop a payment option to meet your business needs.
Ready for Better
Execution
Attention to detail. Quality Control. Commitment to a relationship-driven process.
White-glove treatment before, during, and after the sale. Once our jointly developed plan goes into motion, these are a few of the elements that you will enjoy as a result of your decision to partner with Ready Fitness.