Let's captivate your guests by showing them the priority you place on their well-being.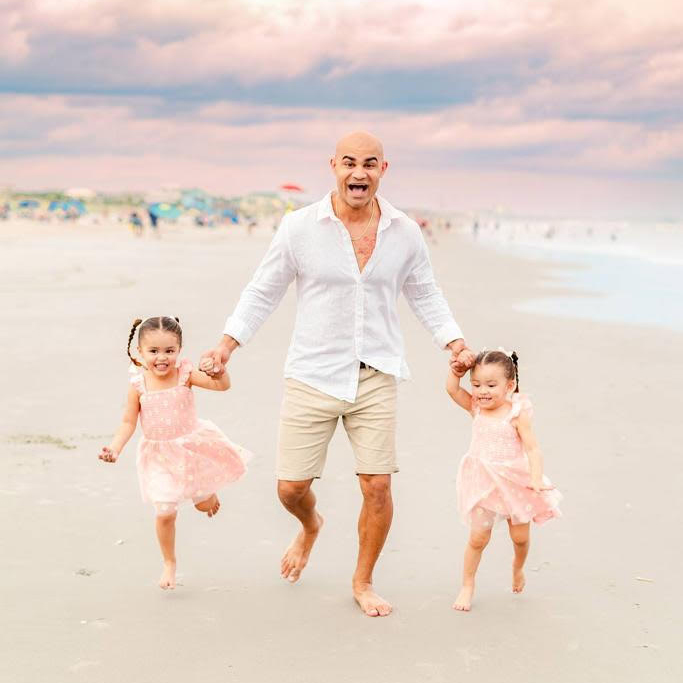 John Rodriguez
Senior Project Manager
John comes to Ready Fitness with more than 10 years in the industry. He has been practicing martial arts for 18 years and is a black belt in three systems of Chinese martial arts. Pictured here with his 2 young daughters (born only 10 months apart).
John works with clients to bring their designs to life! 
For existing fitness centers and new builds, the experienced staff at Ready Fitness can help you every step of the way. We help determine the appropriate space, fitness equipment, and infrastructure requirements for your facility. Working with your staff as well as the architectural designers is our expertise.
Our consultants can assist you with:
2D equipment layouts reflecting an appropriate floor plan for your facility
3D visualization of your ideal facility
Compliance with ADA Regulations
Electrical and low voltage placement based on your equipment layout
TV placement for the best ergonomics, viewing, and aesthetics
Selection and placement of equipment for optimal workouts and traffic flow
Correct spacing around equipment for safety and effective use
The appropriate amount of equipment for your facility size and client base
Connect with Our Team to Request A Quote