The only way to finish your workout is do actually start it.  But sometimes getting to your fitness studio is like going to the dentist.
Here are five ways to get yourself to workout when you really don't feel like it:
1. Set a Timer or Make a Playlist
You can do anything for 10-15 minutes.  Put on your workout clothes and set a timer— or listen to a 15 minute playlist. Do few planks, lunges or jumping jacks in your office or living room—and you are done.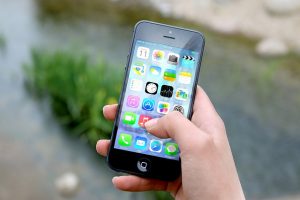 2. Put it in your Calendar
Put it in your calendar like a recurring meeting or a dinner date.  That way you don't get "too busy" to work out because you already reserved the time.  C'mon you have the time… I see it in your Calendar!
3. Make a Splash
You may not feel like working out because you are hurt.  Head to the pool for some no-impact exercise.   Just the resistance of walking in the pool will give your muscles a gentle workout and stretch.
4. Take it Outside or Outside Your Comfort Zone
Ditch the treadmill and go for a walk or run outside— or try something new.  A yoga class, rock climbing or water skiing– just move it.
5. Reward Yourself
Set a workout out goal… and reward yourself if you achieve it!  A new tank top, yoga pants or a massage. You deserve it because you got that workout in!