Ready Fitness is in the business of creating Fitness Centers that make people want to live in your community.   It's all about amenities, amenities, amenities, as more people live and work at home.
We can get your fitness center in the groove!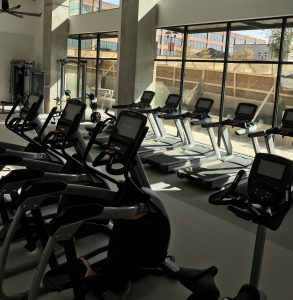 Ready Fitness Regional Sales Manager Scott Lipka recently designed the fitness center for Elan Halcyon in Alpharetta, Georgia.  He worked closely with the exceptional people at Greystar to make this property come to life.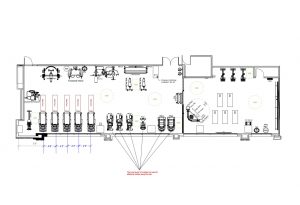 "We were tasked with creating a wow-factor for an upper-scale A+ property in an up-and-coming apartment within a new multi-use complex," says Scott who created a custom design from scratch to Greystar's specs.
Click Here to see the 2D Design By Scott for Elan Halcyon
"By the end of our planning, we co-created a spacious, vibrant fitness center where all residents could get break a sweat on the top-of-the-line Matrix Fitness cardio and strength equipment, perform all sorts of cross-fit moves on the accessorized Torque rig, and compete in spin classes on the Peloton bikes," says Scott who oversaw the installation and finished product. (Installation photos below)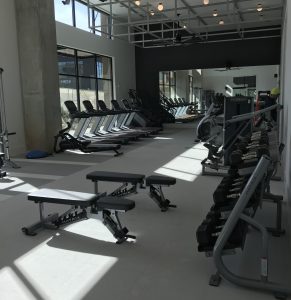 In talking with management since the install, they couldn't be happier and prominently use the amenity to market the property.
"From fitness to relaxation and everything in between, Elan Halcyon offers a spectacular array of opportunities to live your best life… Make your wellness a priority at Flex, our Fitness Center…Break a sweat at Rev, our aerobics studio."  – From Elan Halcyon Website.
Break out of the Fitness Center rut and contact us today! Info@readyfitness.com or 404-551-4472