Summer is over and springing into a new workout may be the last thing on your mind.  But getting in shape is not just about getting into a bikini for the beach.  A manageable fitness routine can help you maintain or improve your life every day.
That's where Functional Training comes in. The Mayo Clinic defines Functional Fitness or Training as exercises that train your muscles to work together and prepare them for common tasks. It's not about body-building, it's about life-building exercises.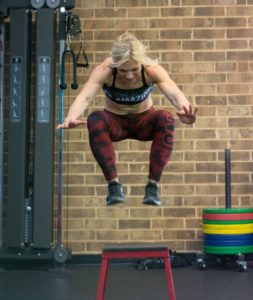 "From something as simple as getting up from a seated position to getting down on the floor to play with your kids.  It's things we do every day… It's all about longevity," say Cel Thompson, Fitness America Fitness Pro & Fitness Coach for Charlotte Hornet's "Honeybees" Professional Dance Team and Ready Fitness Project Manager.
"People have been doing functional fitness all along… but it really burst on to the scene with Crossfit," says Cel.  Much of Functional training is focused on your working your core abdominal muscles, the engine of your body's strength. Yup, it's called your core for a reason.
Here are some Functional Training trends that Cel thinks could benefit your body and your workout space: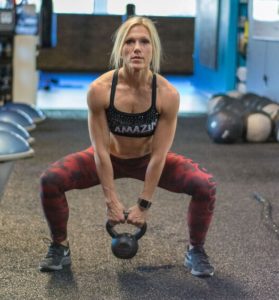 Squats According to Cel, there are many different ways to perform squats that can meet each level of fitness.  Make sure to learn proper form before you do any squats. It's a good idea to start by using your own body weight for this exercise and add weights when you become stronger.
Medicine balls & Kettle Bells  Once you are ready to add weight to those squats, Medicine Balls or Kettle Bells can help this and dozens of other Functional Training exercises.  These are on Cel's list of must-haves for any gym or functional training space looking to keep it well… functional.  They can be used to add weight to everything from diagonal reaches to lunges.  Not only do they work your muscles, but they can be a great way to add color to a workout room.
Matrix S-Force The S-Force hottest piece of equipment on the market created for HIIT, or high intensity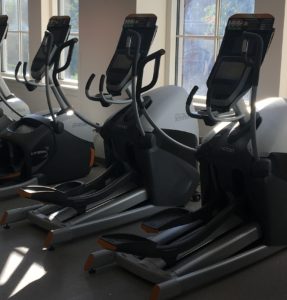 interval training workouts.  Schedules are tight and instead of spending hours in the gym you can get the same results in less time by HIIT training.
Standing bicep curls with free weights. Building up those biceps can help you lift the groceries or your children.  Start small and think bigger.  A five-pound to 50-pound set of dumbbells provide enough weight for fitness centers looking for basics.  You can easily add 55-75 pound dumbbells.   Another great option would be to add fixed barbells which is something you would see in a regular gym.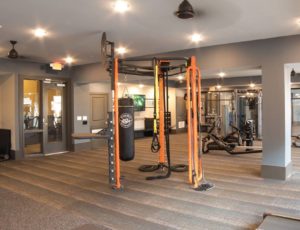 Connexus If you love to train in groups such as cross fit or boot camps this could be great! The Connexus is a WOW piece of equipment that does not take up a ton of space and is super functional.  You can have up to five people working out on one unit at a time for onsite personal or group training.  People can set up stations using the Connexus and the accessories such as, bands, TRX, heavy bag, slam balls, land mine, pull-ups, and plyos.  Matrix offers workouts online for those who want to use the Connexus for a personal workout or group workout.
"There are risks with every exercise and correct form is important. Check with a certified trainer or coach before you get going on any functional training routine," says Cel.
Get Summer Ready for Fitness and check out all of our products at ReadyFitness.com