Your Fitness Center can be an amenity that can sell your property and make it memorable.  In the age of limited time for everyone,  a state-of-the-art fitness center can communicate a true commitment to wellness.
Does your Fitness Center encourage working out? Do people feel safe and happy using the space or do they spend time and money to go elsewhere to get their exercise?
Ready Fitness Vice President Matt Braswell says there are three quick questions to ask about the state of your Fitness Center.  If you answer NO to any of these questions, it may be time to make a change for the better!
1) Is your Fitness Center clean and well-maintained?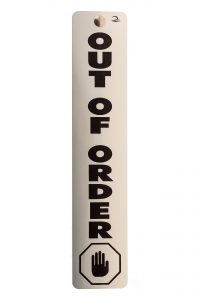 This is an easy one… make sure your Fitness Studio is clean, the garbage is emptied daily, there are wipes for clients to clean equipment and an "out-of-order" sign is a big NO.
Fix equipment issues immediately… no one wants to wait on the only elliptical working in your Fitness Center.
Ready Fitness maintains all equipment and not with outside crews.  Ready Fitness teams install and maintain everything for you in a timely manner.
2) Does your Fitness Center have a good layout?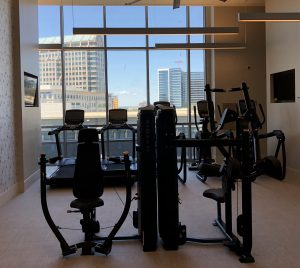 The way your Fitness Center is designed can create a good flow… or chaos.  You want the layout to make sense… and encourage people to want to be in there.
Do the Cardio machines have a view?  Do they face televisions or a brick wall?
"No one wants to be working out on a Stairmaster with your rear end facing the entrance door,"  says Matt.  "Even something as simple as having the stretch zone next to the free weights can make people not want to use your Fitness Center."
3) Is the equipment in your Fitness Center keeping up with current trends?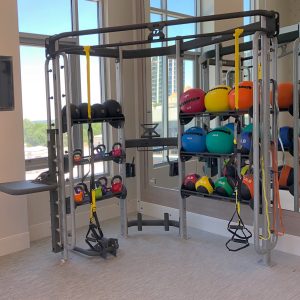 One stationary bike and a rowing machine in a white room are not going to cut it anymore for the discriminating client.
The Echelon Bike is one of the hottest trends in fitness right now.  Your clients can take on-demand spin classes from real instructors.  The Echelon Reflect is also a great way to draw people into classes without hiring a huge staff.
Functional Fitness is also hot right now. Having the Torque X-Lab, TRX Suspension Training and the Matrix Functional Trainer are also great additions!
We went into depth on staying current on Fitness Trends in last month's blog. Check it out!
You want your Fitness Center to communicate well-being, comfort, and health.  
Ready Fitness can help with the best equipment, design, and service.  Contact Our Team today and your Fitness Center will be having a completely different conversation with your clients.